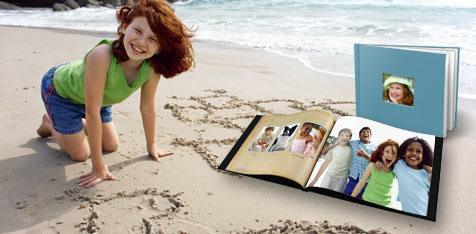 Who we are
In a snapshot, Shutterfly makes it fun and easy to be thoughtful and creative with your memories.
Sure, we deliver award-winning prints from your digital camera right to your door. But delivering prints is just one thing we do. From start to finish, we make it easy to enhance, share and store your digital photos. We also make memory-keeping and gift-giving easy with our personalized Photo Books, Greeting Cards, and dozens of photo gifts suitable for any occasion.
How we're different
Our single-minded focus on helping you enhance, organize and store your digital photography allows us to provide the highest quality products for you, our customer. We're confident this is the reason we're the number-one choice of professional photographers and the proud recipient of many industry awards.
More benefits you'll enjoy only at Shutterfly:
Free online photo storage: Shutterfly has never deleted a photo.
Free online photo sharing: Your friends and family can view pictures you want to share without having to log in or sign up. They just click on a link in your email and instantly view a slideshow of your newest memories.
Express Uploader: Shutterfly Express Uploader is a free, easy-to-use software application that quickly uploads your photos straight from your desktop. You can also view and edit your pictures before uploading them.
Photo borders: Enhance your prints for free with more than 400 colorful, festive and seasonal borders that range from new baby to birthday, wedding to so much more. You can even add personalized captions.
Back-of-print messaging: Every photo you order from Shutterfly can be personalized for free with a short message on the reverse side. This ensures that you and future generations will always remember the who, what and where of special times.
Let Shutterfly show you how
Follow our step-by-step tutorials to learn about using the site, creating great products, and taking better pictures.
Shutterfly How to
About advertising